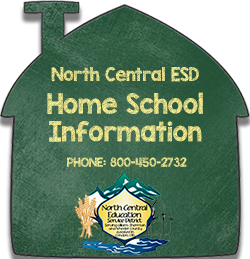 North Central Education Service District proveds home schooling services in the tri-county area (Gilliam, Wheeler, and Sherman Counties).
If you are interested in home schooling your child please fill out the registration form or contact our office with questions.
Below you can find a printable and fillable registation form as well as additional information regarding Oregon home schooling laws, Q&A's and home schooling students with disabilities.