Early Intervention/ Early Childhood Special Education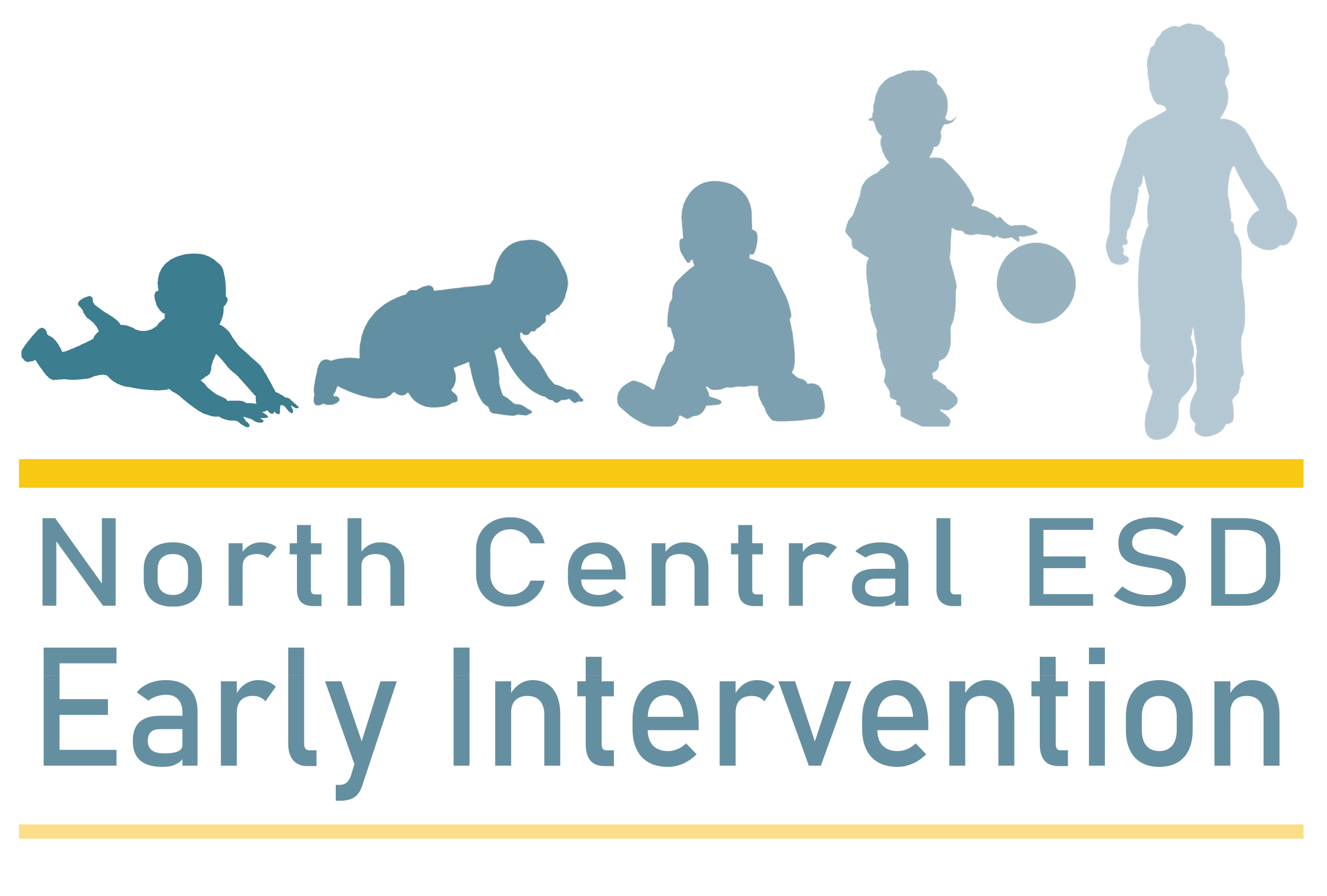 The North Central ESD EI (Early Intervention)/ECSE (Early Childhood Special Education) program provides developmental screenings and evaluations for children ages birth-five in the Tri-County area, serving GIlliam, Wheeler, and Sherman Counties. We provide in-home early intervention services for students who qualify. NCESD EI/ECSE program also works with preschool programs in the Tri-County area to provide services such as communication, occupational and physical therapy for children ages three-five. We work with regional providers to provide a variety of other services including autism evaluations and consultations, deaf and hard of hearing services, and assistive technology.
Additional Parent Resources
What Is EI/ECSE?
Do you want to know more details about Early Intervention/Early Education Special Ed?
All services are free to families

EI evaluations and services for children under 3 can be provided in the home or a comfortable location for the family

We offer hearing and vision screenings

We offer Physical Therapy (large motor movements) Occupational Therapy (smaller motor movements, feeding, and sensory), Communication (speaking and listening), social/emotional interventions and supports, Cognitive or pre academic services

We can also provide Autism, Deaf and Hard of Hearing, Vision, and Assistive technology services through our partnership with HDESD

We have a provider trained in Triple P parenting education and resources

We provide resources for early literacy and learning activities in the home

We provide community developmental screenings for children ages birth-5.
Parents DO NOT need a medical referral for our services
Do You Have Questions About A Child's Development?
Contact Kalie Rolfe - EI/ECSE Director - krolfe@ncesd.k12.or.us